Our mid-week Bible study is held in a small, interactive group setting. Each week spend time in Scripture digging deeper into God's Word. We also connect with one-another in a more meaningful way through this process of exploration of the Word.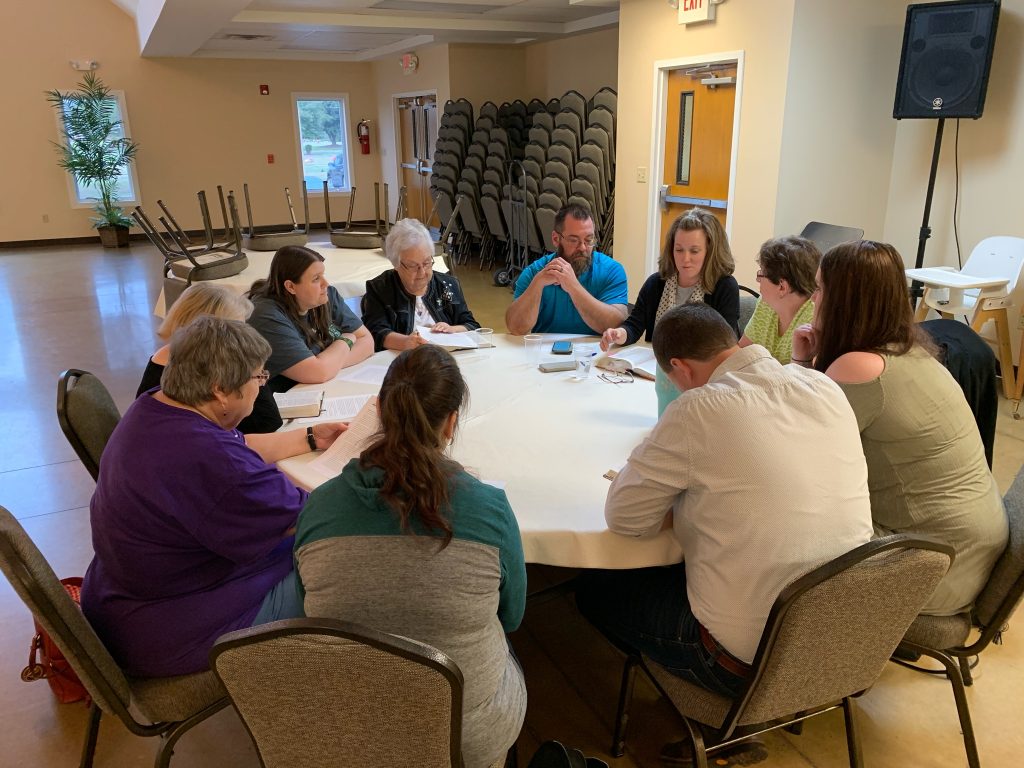 Current Service times during the COVID-19 Pandemic:
Sunday School:  1 adult class at 10:30 am in Heritage Hall.
Sunday Worship: 9:15 AM and 10:30 AM (Childcare is provided at 10:30 am.)
Wednesday: Youth meets from 6:30-7:30.